A Word From Our Pastor
Greetings Church Family and Friends,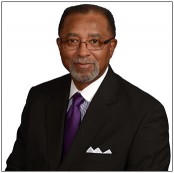 As Easter approaches, we find ourselves in uncharted territory. Usually, everyone is out shopping for Easter outfits and preparing for upcoming egg hunts and Easter programs. But this year is different. We find ourselves sheltered in place due to the COVID-19 or Coronavirus pandemic. The Coronavirus has affected each and every one of our families due to its potentially devastating effects. Over 277,000 people have tested positive and over 6500 deaths have occurred in the US alone. This difficult time has many asking the question what do you do when you don't know what to do? As your Pastor, my desire is to encourage and help our church family during this difficult time.
Palm Sunday, marks the beginning of Passion Week, the last week of Jesus' earthly ministry. This week includes one of the darkest days in the history of mankind. This week also teaches us that there is hope beyond the grave for those who believe in Jesus Christ. Please join me for a week of prayer and enlightenment as we chronicle the last week in the life of Jesus.
The Passion Week Devotional Series is designed to offer insight into Jesus' last week on earth. The first devotional will focus on the Triumphal entry of Jesus Christ, better known as Palm Sunday. Each of the next six days, I will release a daily highlight of historical events that occurred each day of the week during Passion week. These daily highlights are designed to help us think about what we can do to make a difference for the Lord in our world today.

Join me in continuous prayer for our Country, States, Counties, Cities, Communities, and Churches as we deal with the COVID -19 pandemic. Please pray that God will heal our Country from this devastating disease.

Praying with You,

Pastor H. E. Anderson, Sr.
Click the links below for Passion Week Devotionals

Passion Week - Palm Sunday Message
Passion Week - Day 2: Jesus Cleanses The Temple
Passion Week - Day 3: Jesus Teaches the Passover Crowd
Passion Week - Day 4: A Prayer for our Nation and the World
Passion Week - Day 5: Jesus' Passover Meal and the Institution of The Lord's Supper
Passion Week - Day 6: Jesus' Trials and Crucifixion

Click here for the Children's Lesson ==> Day 6: The Crucifixion of Jesus